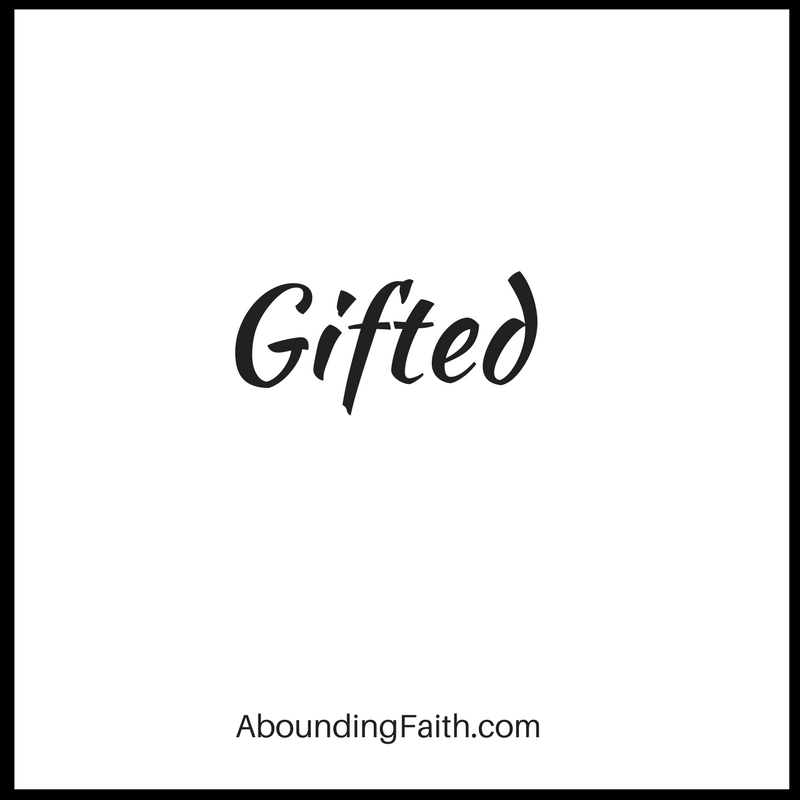 "There are different kinds of gifts, but the same Spirit distributes them. There are different kinds of service, but the same Lord. There are different kinds of working, but in all of them and in everyone it is the same God at work." (1 Corinthians 12:4-6)
Don't you love that the Holy Spirit gives us gifts to be a blessing to others? What are you doing with the unique gifts God gave you? Have you asked God how He'd like you to use those gifts to honor Him?
I hope you'll take time to continually seek God's will for your life and Pray, Dream, Do and Repeat!
What has God placed on your heart to accomplish this year? Feel free to share it below.
If you'd like help living your God-given dream, I'd be delighted to be your Life Coach. You can learn more about life coaching and book writing coaching at www.AboundingFaith.com. Blessings!
Did this post encourage you? Get my weekly blog posts emailed to you for free by clicking here or the image below. When you sign up, you'll also get access to the new "7 Journal Writing Prompts to Help You Wait on God Well" PDF as a free gift.

For more encouragement, read my books Crossing Your Jordan River: How to Possess and Prosper in Your Promised Land, Waiting on God Well: How to Prevent Breaking Down on Your Way to Your Breakthrough and Abounding Faith: 30 Bible Heroes Who Will Inspire You to Believe God for the Impossible! To learn how I can come alongside of you as your Life Coach or to invite me to speak at your event, visit my website www.aboundingfaith.com. Check out Abounding Faith's online store here. You can also find me on Facebook, Twitter, YouTube, Instagram, and Pinterest.
THE HOLY BIBLE, NEW INTERNATIONAL VERSION®, NIV® Copyright © 1973, 1978, 1984, 2011 by Biblica, Inc.™ Used by permission. All rights reserved worldwide.
You might also enjoy reading: