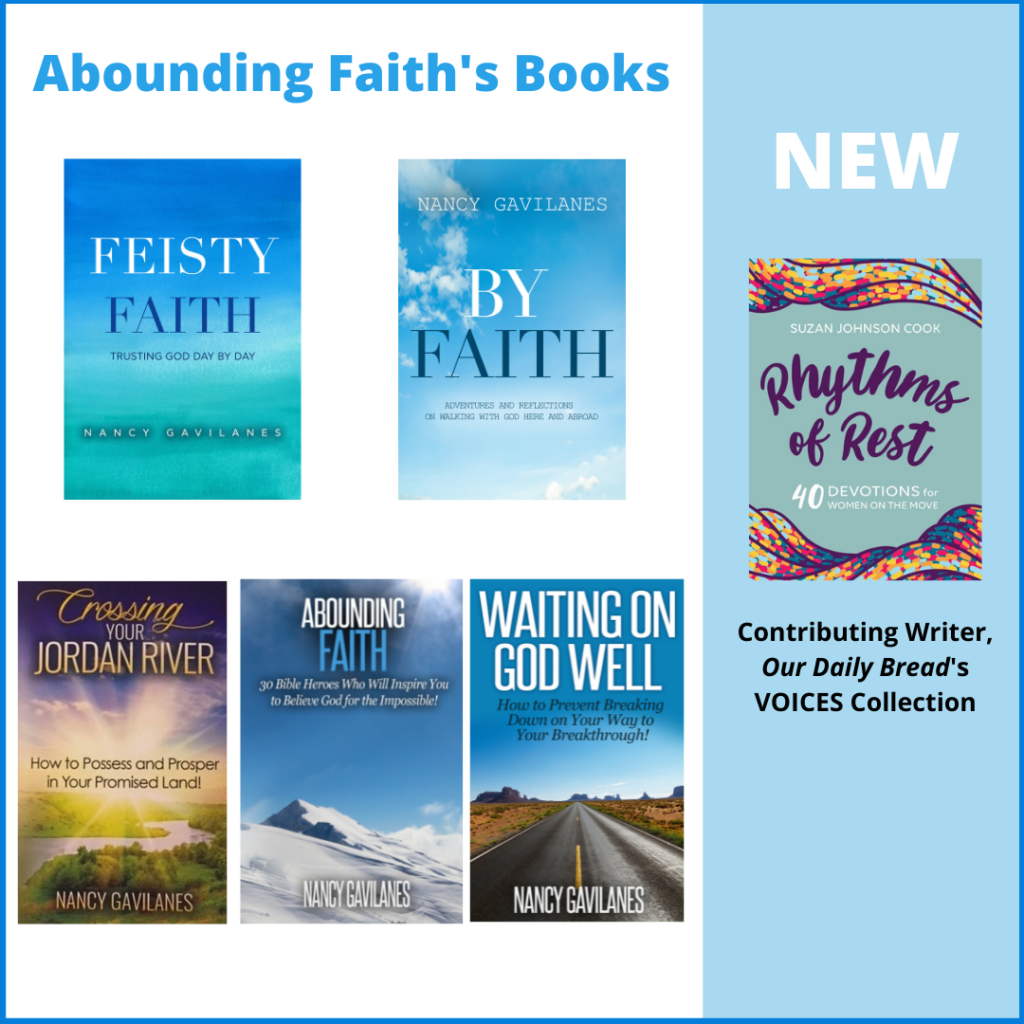 Happy (Early) Hispanic Heritage Month (9/15-10/15)
Even though Hispanics/Latinas/os are making wonderful contributions to society all throughout the year, it's nice to have a month designated to spotlighting and celebrating the culture and accomplishments of mi gente.
If you're looking for a Christian Latina indie/newly traditionally published author to support or collaborate with, here I am.
And to think I didn't grow up wanting to write books …. and during the years my writing was in hiding, all I wanted to do was write encouraging postcards and notes as part of my first home church's Adult Bible Fellowship's Care team ….
But God had other plans!
Abounding Faith's FIVE books are available on Amazon.
I'm honored to be a contributing writer for the NEW Rhythms of Rest devotional from Our Daily Bread's VOICES Collection.
God is Good! Here's a fun little snapshot of my writing career: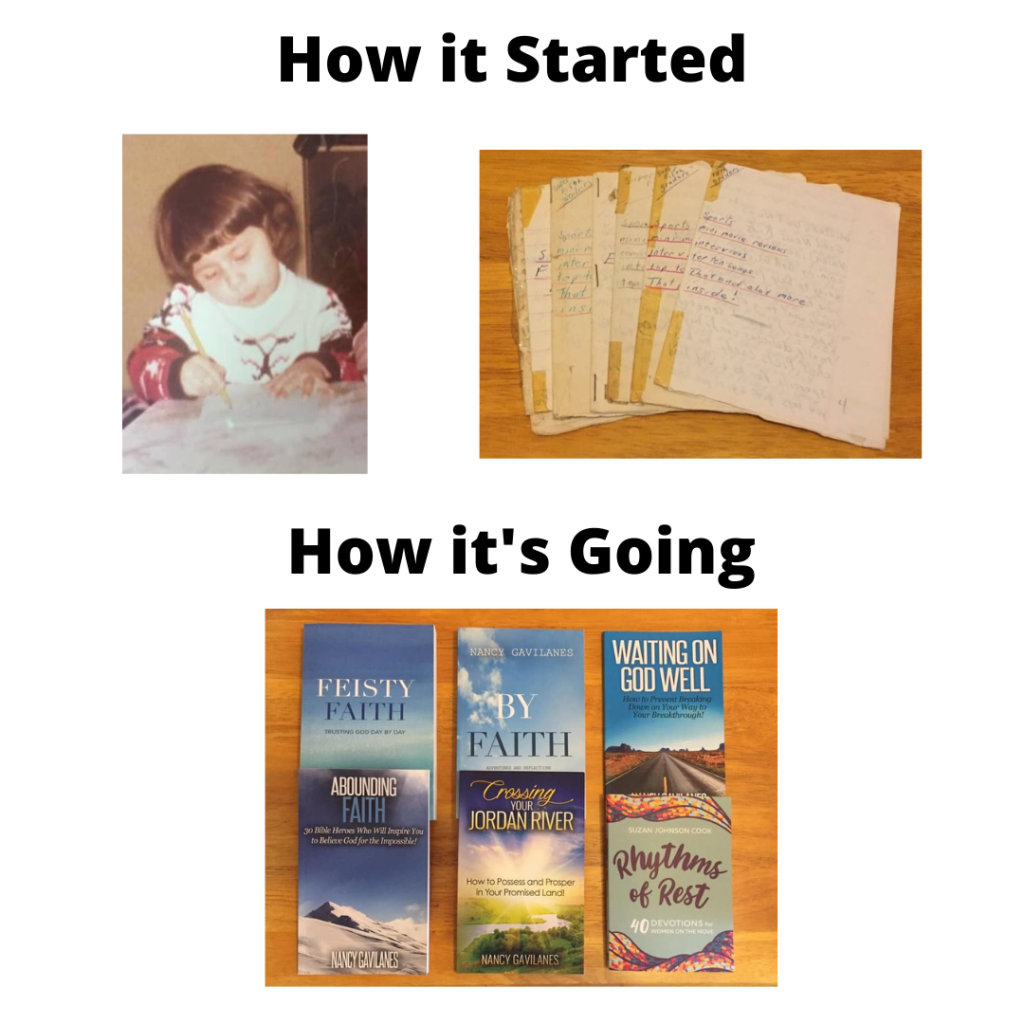 I STILL remember my Mom reading me my favorite bedtime stories over and over and over again … and now …
Pic 1: One of the earliest and only pics of me WRITING! (Ok, I'm scribbling because I'm not even two years old in the pic. LOL.)
Pic 2: The mini magazines I was creating in fifth grade.
Pic 3: Abounding Faith's FIVE books (Book 6 is in the works) and the Rhythms of Rest devotional.
This former journalist has written for various publications over the years including The New York Times, Latina magazine and Charisma's website.
Thank you for your continued support as I live out the call of God on my life in this season. May Abounding Faith's books, blog, podcast and more continue to help encourage, inspire and empower you as you walk by faith, hope and love and dare to live your God-given dreams!
________________________________________________
Did this post encourage you? Get access to the FREE Feisty Faith: Trusting God Day by Day 5-Day Sampler PDF as a gift when you sign up for Abounding Faith's email list. Get updates on Abounding Faith's books, blog, podcast, life coaching and more by clicking here or the image below.