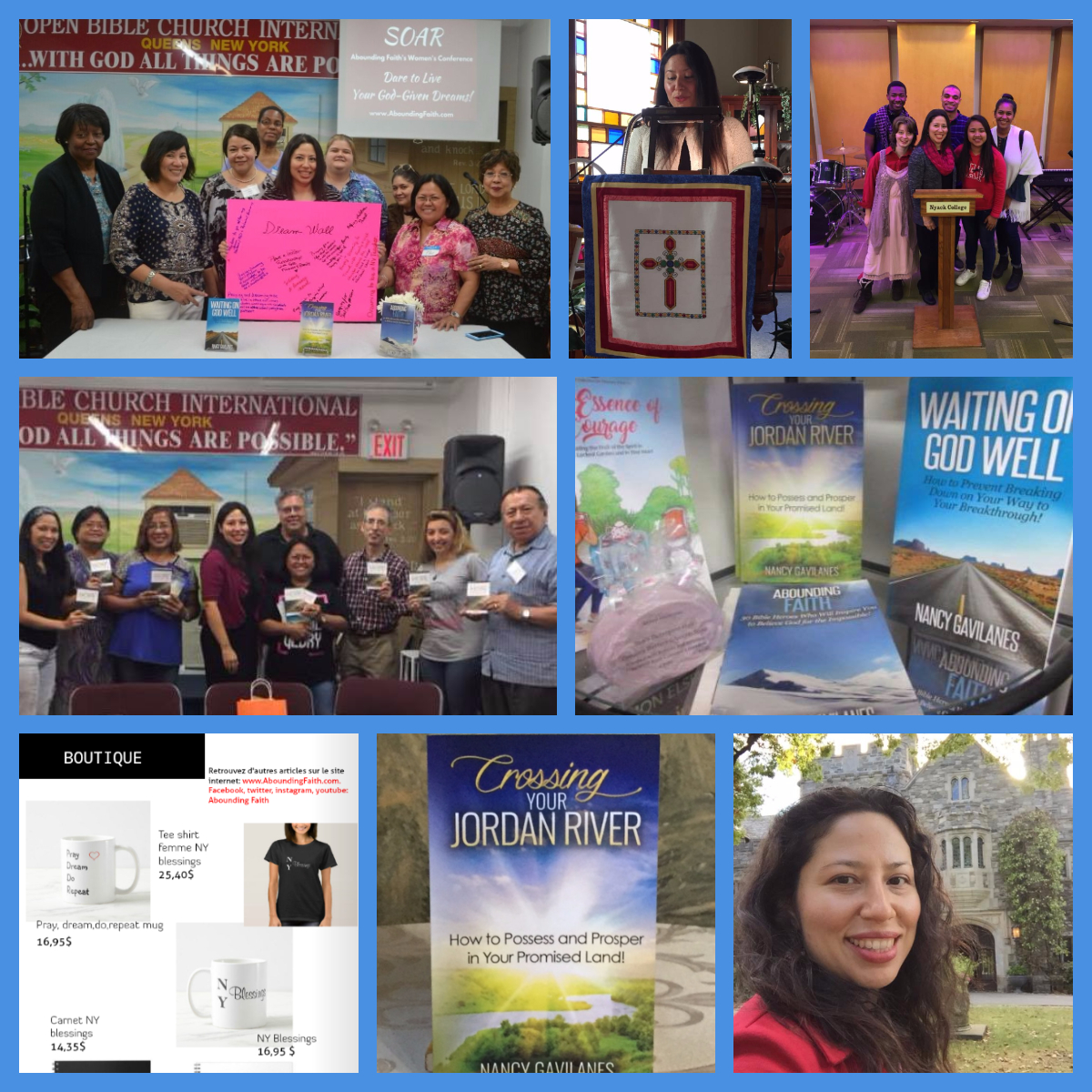 As 2017 is winding down, I'm reflecting on some of the highlights that God allowed me to experience. My "one word" for this year was SOAR! What a year it's been!
It started out with launching my third book Crossing Your Jordan River: How to Possess and Prosper in Your Promised Land in March. What a blessing it was to release that book!
The following month, I got to host my very first women's conference. Glory! I'm so grateful to all the women who came to Abounding Faith's SOAR Women's Conference.
In the fall, I got to host my very first Abounding Faith Book Social where we had a group discussion about how to wait on God well.
I also had the pleasure of leading the service for my friends at Central Delaware Trinity Covenant for the third straight year.
The Lord allowed me to speak at Nyack College's Chapel service. What an honor! I had felt drawn to Nyack for about two years.
This was also the year that my books started being sold at Pipe and Thimble bookstore in Lomita, California, and I was even part of a small group that studied Crossing Your Jordan River.
Some of my designs were featured in a Christian women's magazine in France.
I got to celebrate my birthday in a castle for the third straight year. And I got to visit Carnegie Hall and the offices of Simon and Schuster twice and connected with more of my Times Square Church family throughout the year.
God is Good!
It wasn't a perfect year, but God did allow me to SOAR! And the year isn't over just yet!
I'm already praying and preparing for what's ahead in 2018. I'm getting ready to share a draft of Book 4 with my early readers to start getting feedback. I hope to release Book 4 and to host a few more events next year.  Let's see how the Lord leads.
I appreciate your prayers, and I'm grateful that you're on this faith journey with me! I invite you to stay connected with Abounding Faith on Instagram, Facebook, Twitter, and YouTube. I look forward to continuing to encourage you to live your God-Given Dreams!
Here's another look at some of my lovely readers from this year: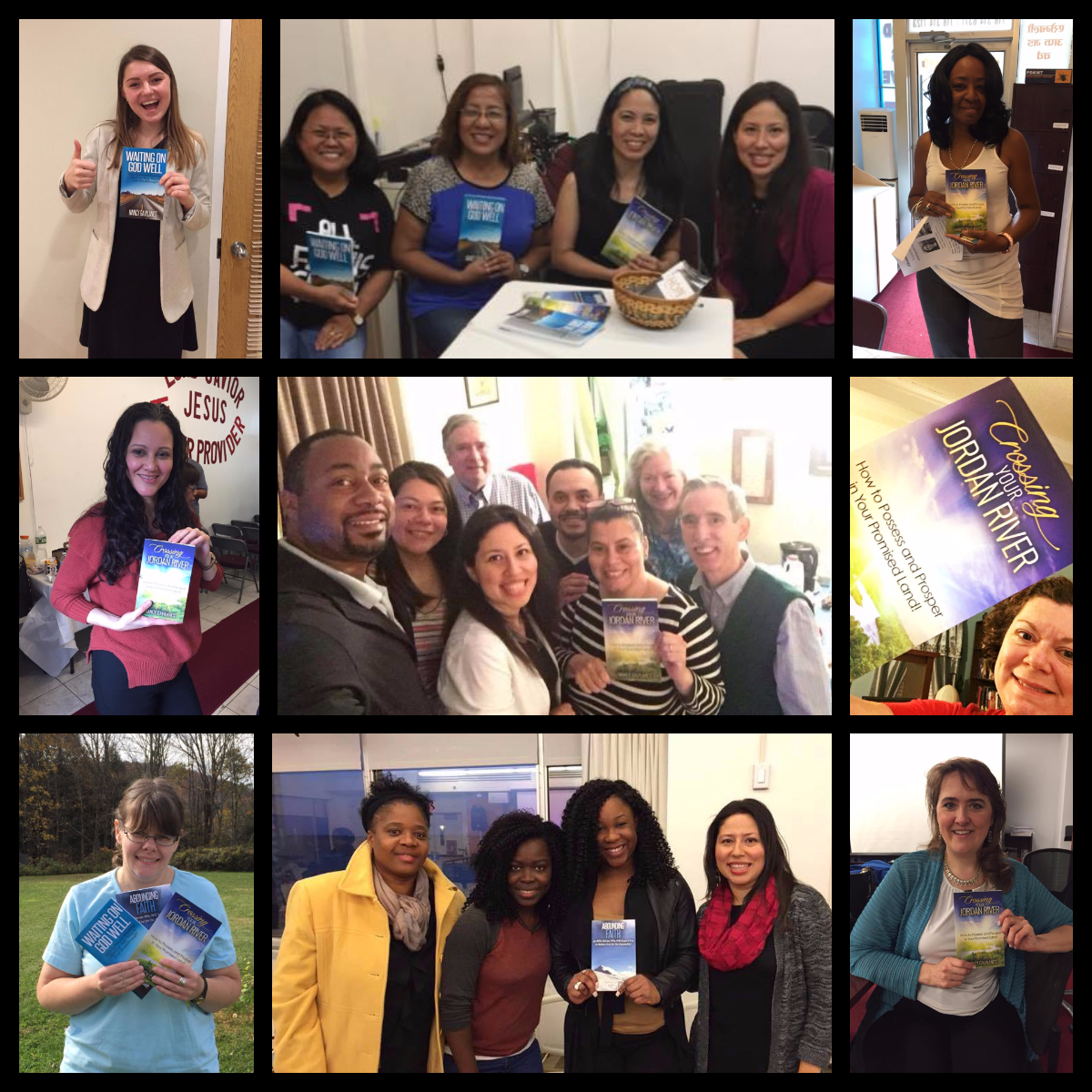 I pray you have a blessed Christmas and that you enjoy God's presence more than all the presents. All the best to you and yours!
"Blessed is she who has believed that the Lord would fulfill his promises to her!" (Luke 1:45).
Did this post encourage you? Get my weekly blog posts emailed to you for free by clicking here or the image below. When you sign up, you'll also get access to the new "7 Journal Writing Prompts to Help You Wait on God Well" PDF as a free gift.

For more encouragement, read my books Crossing Your Jordan River: How to Possess and Prosper in Your Promised Land, Waiting on God Well: How to Prevent Breaking Down on Your Way to Your Breakthrough and Abounding Faith: 30 Bible Heroes Who Will Inspire You to Believe God for the Impossible! To learn how I can come alongside of you as your Life Coach or to invite me to speak at your event, visit my website www.aboundingfaith.com. Check out Abounding Faith's online store here. You can also find me on Facebook, Twitter, YouTube, Instagram, and Pinterest.
THE HOLY BIBLE, NEW INTERNATIONAL VERSION®, NIV® Copyright © 1973, 1978, 1984, 2011 by Biblica, Inc.™ Used by permission. All rights reserved worldwide.
You might also enjoy reading: