I recently had the pleasure of being invited by Pastor Luis Ortiz of Ebenezer Productions to talk about my books Waiting on God Well and Abounding Faith on his TV show. The interview aired live in Brooklyn and on Facebook Live. The above video is the Facebook Live version. I pray that what I shared in the video blesses you! I plan to share the fancier version of the video as soon as it's ready.
Here's a pic of me in the studio after the video was shot.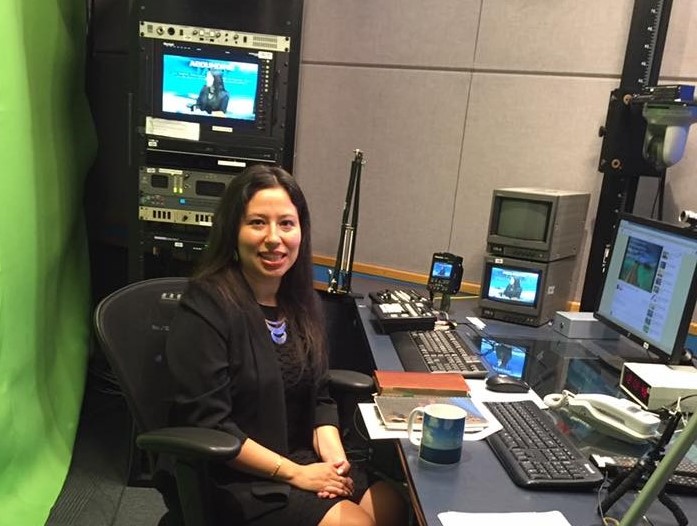 As a writer, I'm more comfortable being behind-the-scenes but the Lord gives me the grace and courage to speak about Him in different settings including on live TV. All Glory to God!
I plan to keep speaking and writing as long as the Lord keeps giving me something to say!
If this video encourages you, please leave a comment here or on the video. I'd love to hear your thoughts! Blessings to you as you Wait on God Well and live by Abounding Faith!
Did this encourage you? Share your thoughts in the comments below! And don't forget to sign up below to have my weekly encouraging blog posts emailed straight to you for free. When you subscribe below, you'll also receive the free "12 Journal Writing Prompts" PDF I created to help inspire you as you write/journal.

For more encouragement, read my books Waiting on God Well: How to Prevent Breaking Down on Your Way to Your Breakthrough and Abounding Faith: 30 Bible Heroes Who Will Inspire You to Believe God for the Impossible! To learn how I can come alongside of you as your Life Coach or to invite me to speak at your event, visit my website www.aboundingfaith.com. Check out Abounding Faith's online store here. You can also find me on Facebook, Twitter, YouTube, Instagram, and Pinterest.
You might also enjoy reading: