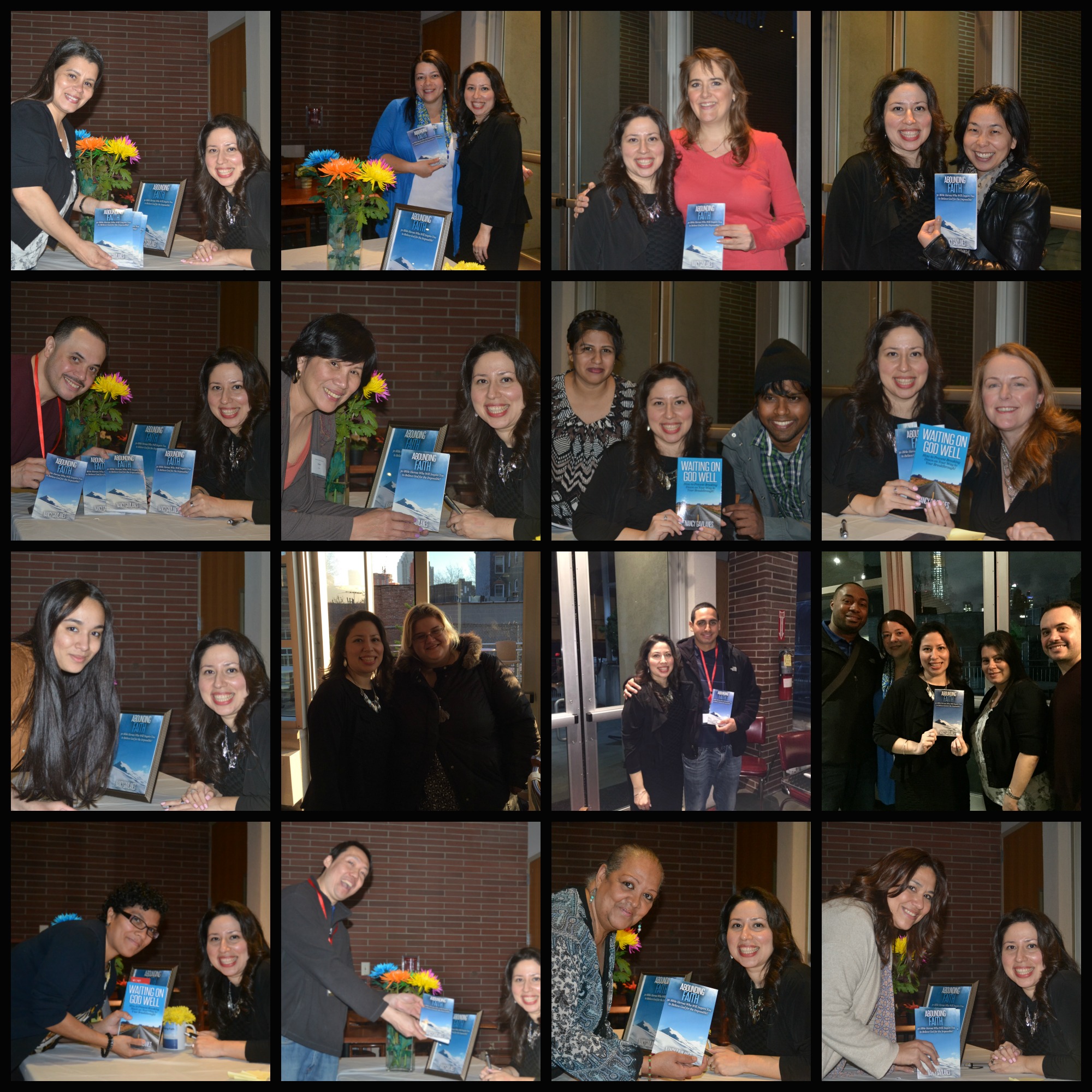 This week I'm sharing more pics and reflections on my recent book launch event for my second book Abounding Faith: 30 Bible Heroes Who Will Inspire You to Believe God for the Impossible!
I'm so touched that so many of my family and friends came out to help me celebrate this milestone! I'm so grateful for everyone who came, those who volunteered, and those who have been praying for me!

I'm thankful to my friends at Our Daily Bread Ministries for providing books and booklets to give away as prizes and gifts to attendees and volunteers! Here are two of the happy winners!

It really was a lovely evening! You can read more of my reflections here. I pray that everyone who came was blessed! I also pray that everyone who reads Abounding Faith will be blessed and inspired to believe God for the impossible! If you're encouraged by the Abounding Faith devotional, please leave a kind review on Amazon.

I'm already planning my next event! It will be on May 14th! I'll be sharing more info with you shortly. If you're in the NYC area and would like more info, please email Info@AboundingFaith.com.
Blessings to you as you walk in Abounding Faith and Wait on God Well!
"Blessed is she who has believed that the Lord would fulfill his promises to her!" (Luke 1:45)

Did this encourage you? Share your thoughts in the comments below! And don't forget to sign up below to have my weekly encouraging blog posts emailed straight to you for free. When you subscribe below, you'll also receive the free "12 Journal Writing Prompts" PDF I created to help inspire you as you write/journal.

For more encouragement, read my books Waiting on God Well: How to Prevent Breaking Down on Your Way to Your Breakthrough and Abounding Faith: 30 Bible Heroes Who Will Inspire You to Believe God for the Impossible! To learn how I can come alongside of you as your Life Coach or to invite me to speak at your event, visit my website www.aboundingfaith.com. Check out Abounding Faith's online store here. You can also find me on Facebook, Twitter, YouTube, Instagram, and Pinterest.
THE HOLY BIBLE, NEW INTERNATIONAL VERSION®, NIV® Copyright © 1973, 1978, 1984, 2011 by Biblica, Inc.™ Used by permission. All rights reserved worldwide.
You might also enjoy reading: