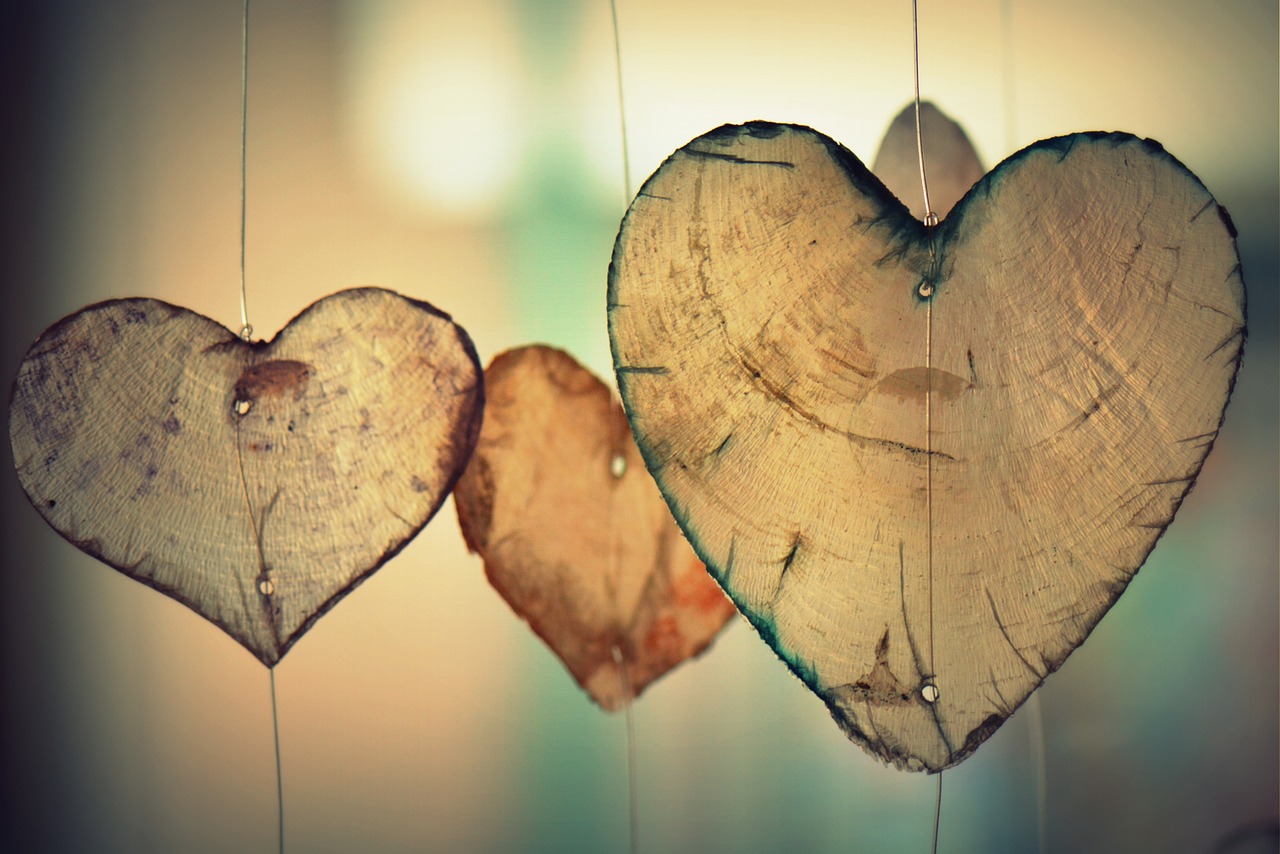 In honor of Father's Day, I would like to share a post about my Heavenly Father that is still one of my favorites. I hope it blesses you whether it's your first time reading it or you've read it before.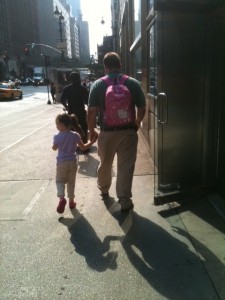 I don't normally take photos of random people on the streets of New York City, but when I saw this duo walking in Manhattan last summer I couldn't help but snap some pictures of them. At first glance, this is a sweet shot of a dad and daughter walking hand-in-hand along the streets of the concrete jungle in midtown. It also captures a guy secure enough in his manhood to sport a Hello Kitty bag! But that moment meant so much more to me.
Whenever I look at this picture and I see how the burly dad is gently guiding along his daughter and how he's even carrying her backpack for her, I'm reminded of my walk with my Heavenly Father. In many ways I am like that little girl who is walking alongside her dad. I don't have to worry about where I'm going or how to get there because my "Abba" Father is leading the way. He's not standing far off. He's right beside me. I don't even have to carry all the weight of the world on my shoulders because my Heavenly Father is there to carry it for me!
Yes, the Bible says that as Christians who have the Holy Spirit living inside of us we can call God Our Father. "For you did not receive a spirit that makes you a slave again to fear, but you received the Spirit of sonship. And by Him we cry, 'Abba, Father.' The Spirit Himself testifies with our spirit that we are God's children." (Romans 8:15-16).
I don't know about you, but I love that I can go to the God of the universe and can call Him Dad! And I love that my Father hears me and acts on my behalf. He wants His children to trust and lean on Him. The Bible says,"Cast all your anxiety on Him (God) because He cares for you." (1 Peter 5:7)
Jesus tells us, "Come to me, all you who are weary and burdened, and I will give you rest. (Matthew 11:28)
If you're feeling tired, alone or weary today, I pray that God would remind you or reveal Himself to you as your loving Father. Your biological father may have disappointed you, but your Heavenly Father will not fail you!
Did this encourage you? Please hit "like" and don't forget to sign up below to have my weekly encouraging blog posts e-mailed straight to you for free. When you subscribe below, you'll also receive the free "12 Journal Writing Prompts" PDF I created to help inspire you as you write/journal.

For more encouragement, read my new book Waiting on God Well: How to Prevent Breaking Down on Your Way to Your Breakthrough! To learn how I can come alongside of you as your Life Coach or to invite me to speak at your event, visit my website www.aboundingfaith.com. You can also find me on YouTube and Pinterest.
THE HOLY BIBLE, NEW INTERNATIONAL VERSION®, NIV® Copyright © 1973, 1978, 1984, 2011 by Biblica, Inc.™ Used by permission. All rights reserved worldwide.
You might also enjoy reading: