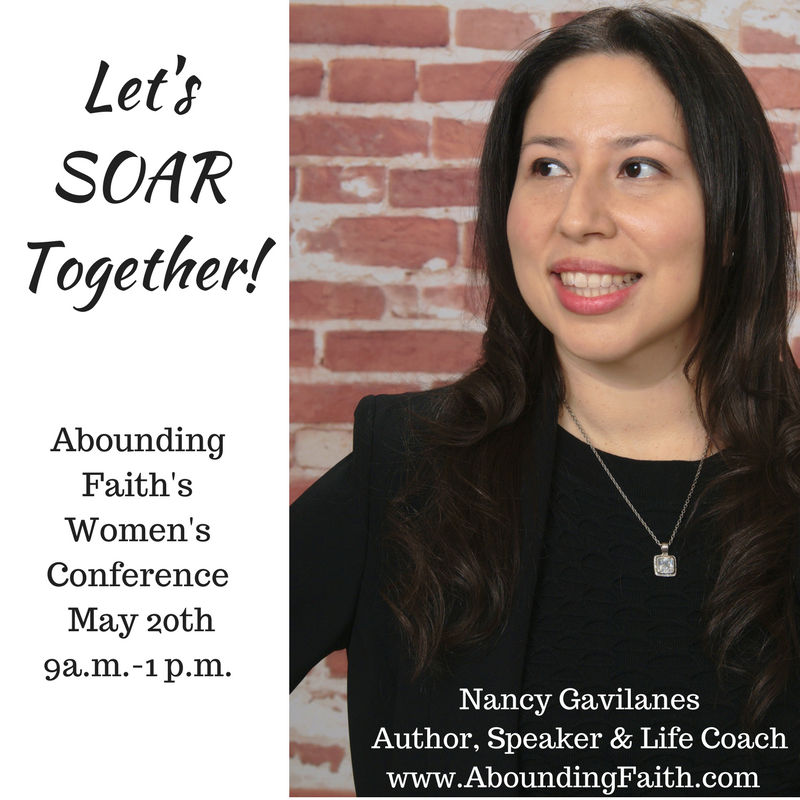 It's kind of surreal to know that my very first women's conference is this Saturday!
I count it a privilege and honor to speak about my Lord and to encourage others to believe God and to live out their God-given dreams! I'm so grateful for every audacious dreamer and doer who is setting aside time in her busy schedule to be at Abounding Faith's SOAR Women's Conference! I have been praying and preparing for this event. I'm trusting that God will bless and meet each lady right where they are in their faith journey!
I believe God wants to birth new dreams and resurrect a few dreams for the women who are there on Saturday!
I'm delighted that the ladies attending the event are of different ages, life stages, backgrounds, and churches. The women are going to be a lovely mosaic and reflection of the beauty found in NYC!
I'm so thankful for all my volunteers and those individuals who have generously sponsored this event. I couldn't hold these events without them! I'm also grateful to my friends at Our Daily Bread and TBN NY for providing prizes for the fun raffles we will be having.
I'll be sure to share photos and reflections with you! Thanks for your prayers and encouragement.  To learn more about this Saturday's conference, click here. Friday is the last day to register. Blessings!
Did this post encourage you? Get my weekly blog posts emailed to you for free by clicking here or the image below. When you sign up, you'll also get access to the new "7 Journal Writing Prompts to Help You Wait on God Well" PDF as a free gift.

For more encouragement, read my books Waiting on God Well: How to Prevent Breaking Down on Your Way to Your Breakthrough and Abounding Faith: 30 Bible Heroes Who Will Inspire You to Believe God for the Impossible! To learn how I can come alongside of you as your Life Coach or to invite me to speak at your event, visit my website www.aboundingfaith.com. Check out Abounding Faith's online store here. You can also find me on Facebook, Twitter, YouTube, Instagram, and Pinterest.
You might also enjoy reading: