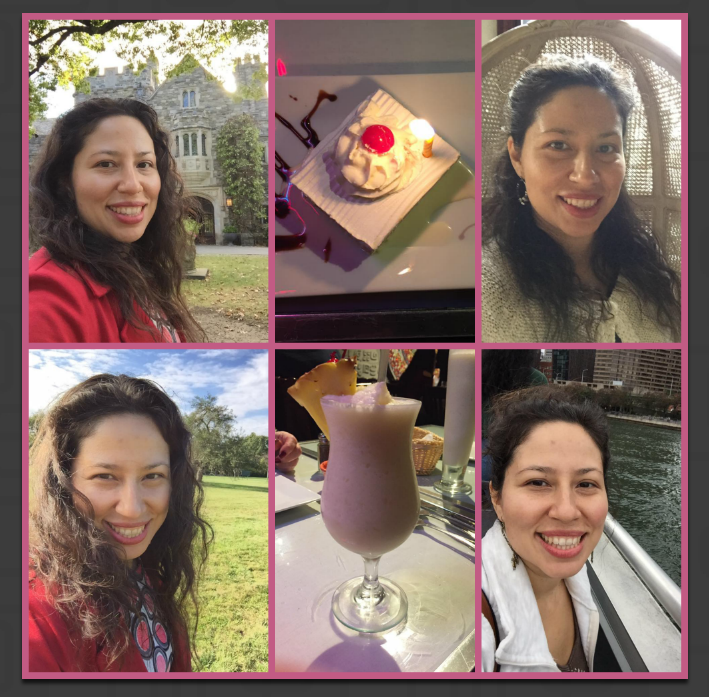 What a blessing this Roctober has been! There have been some ups and downs, but overall it was another rocking October, thank God!
I'm so grateful to my family and friends who help to make this month so special! This month included a trip back to my birthday castle as well as flowers, a ferry ride around Manhattan, mariachi singers, cake and the non-alcoholic pina colada pictured above.
I also got to go back and lead the service at Central Delaware Trinity Covenant. It was sweet seeing my friends there and getting to do everything from choosing the bulletin cover, to choosing the songs, preaching the sermon and greeting folks on the way out. It's still surreal to see my name outside one of their church buildings. God is Good!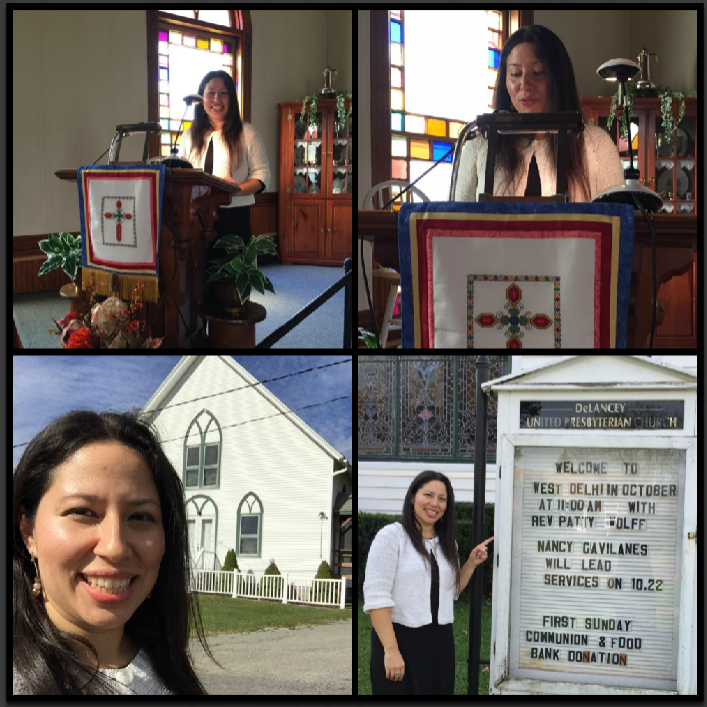 Although this was my third time visiting this congregation, it was my first time at this particular church building so I was thrilled to see horses right across the street! This city girl loves horses! It was another special birthday gift from the Lord.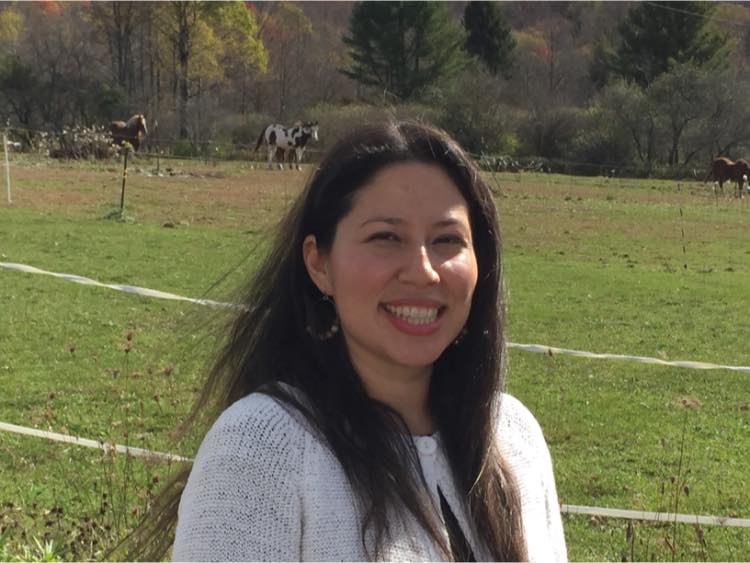 We also wrapped up the study of Crossing Your Jordan River. It's been such a blessing to see and hear how the book encouraged this group. We celebrated with yummy food and this beautiful birthday fruit tart!
Amid the celebrations, I've also had some really productive meetings throughout the month and still have one very important speaking engagement. I look forward to sharing more about that soon.
In the meantime, thank you for your prayers and encouragement. I pray you are seeing God's fingerprints in your life! If you'd like more encouragement in between blog posts, please make sure to follow Abounding Faith on Instagram, Twitter and Facebook.
If you'd like another look at the "God's Princess Diaries" series that I shot during my first visit to my birthday castle, you can find the short and encouraging videos on Abounding Faith's YouTube channel by clicking here.
Blessings!
"Taste and see that the LORD is good; blessed is the one who takes refuge in him." (Psalm 34:8)
Did this post encourage you? Get my weekly blog posts emailed to you for free by clicking here or the image below. When you sign up, you'll also get access to the new "7 Journal Writing Prompts to Help You Wait on God Well" PDF as a free gift.

For more encouragement, read my books Crossing Your Jordan River: How to Possess and Prosper in Your Promised Land, Waiting on God Well: How to Prevent Breaking Down on Your Way to Your Breakthrough and Abounding Faith: 30 Bible Heroes Who Will Inspire You to Believe God for the Impossible! To learn how I can come alongside of you as your Life Coach or to invite me to speak at your event, visit my website www.aboundingfaith.com. Check out Abounding Faith's online store here. You can also find me on Facebook, Twitter, YouTube, Instagram, and Pinterest.
THE HOLY BIBLE, NEW INTERNATIONAL VERSION®, NIV® Copyright © 1973, 1978, 1984, 2011 by Biblica, Inc.™ Used by permission. All rights reserved worldwide.
You might also enjoy reading: