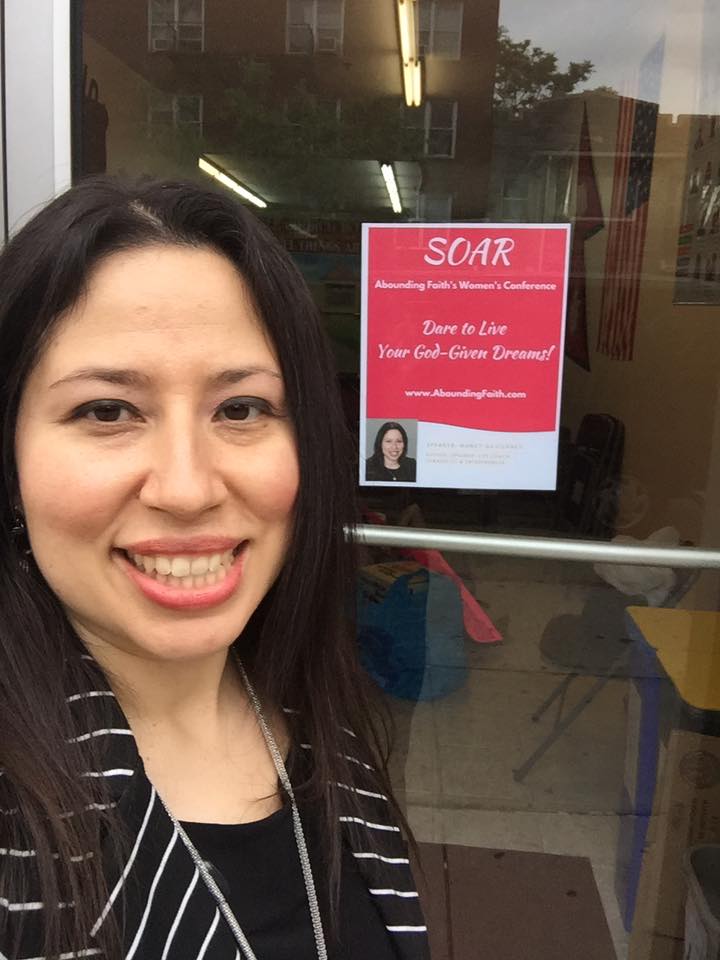 God did it again! He gave me a dream/desire and then let me live that dream! He placed the word SOAR in my heart as a theme for this year, and He gave me the desire to have a women's conference. After much praying and planning, the day finally arrived.
I'm so grateful to all the women who came to my very first women's conference on Saturday! They were all so gracious and encouraging. We had a lovely time of fellowship, learning about God-given dreams, and praying and sharing some of those dreams.
I'm so touched by the feedback the ladies shared with me!  Here's what one of the guests said was the best part of the conference for her:
"I was encouraged to pray and seek God for my life's purpose."
Wow, that statement alone is priceless and means my mission for this conference was accomplished!
Here's a quick video from another guest. Priscilla is one of the leaders of Queens, NY AGLOW.

Here are a few pics with highlights from Saturday's conference held at Open Bible Church International: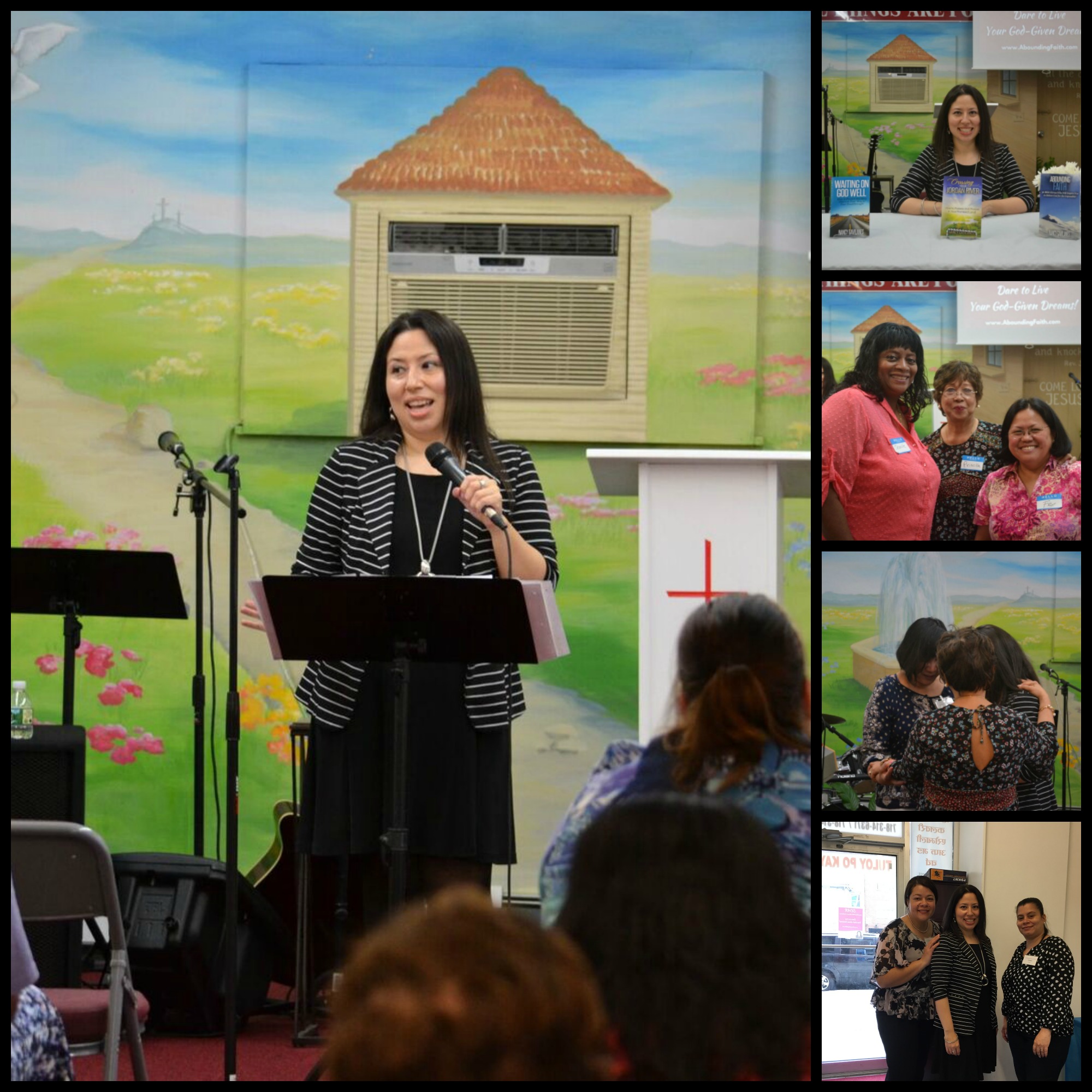 Here are some of the audacious dreamers & doers who wrote their dreams on our Dream Wall. (Inspired by Missions.Me and the Dream Walls our teams got to do with school kids on missions trips to Honduras and Peru).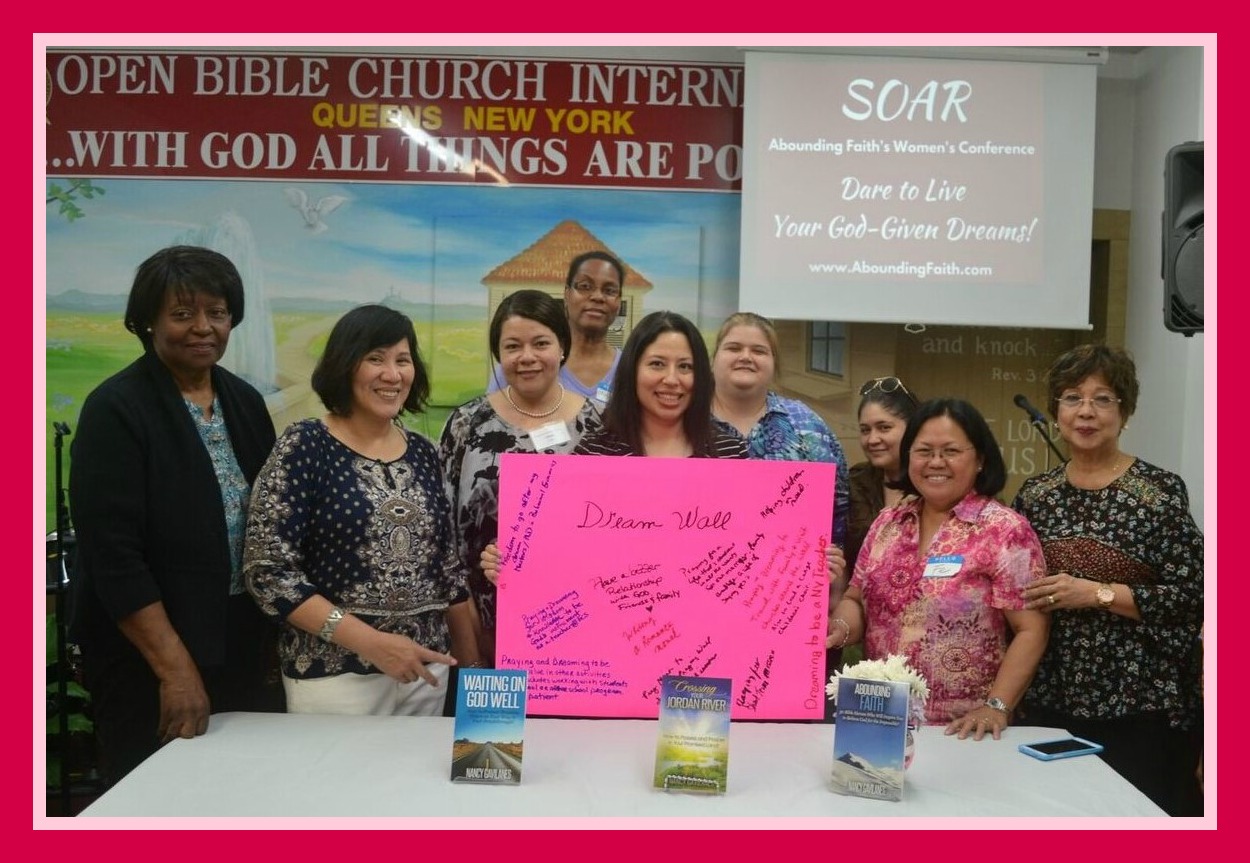 The ladies were already asking about my next conference. Praise God!
I'm already praying about possibly having a co-ed conference in the fall. I hope you're getting my monthly updates so you won't miss any news.  If you'd like to be added to my mailing list, please email me at info@aboundingfaith.com.
I'd also love to come speak at your event! You can learn more about inviting me to come speak to your group here.
I'm grateful to my loving family, my fabulous volunteers, and my generous sponsors for all their support and encouragement.
A special thank you to my friends at Our Daily Bread and TBN NY for providing prizes and giveaways for my guests.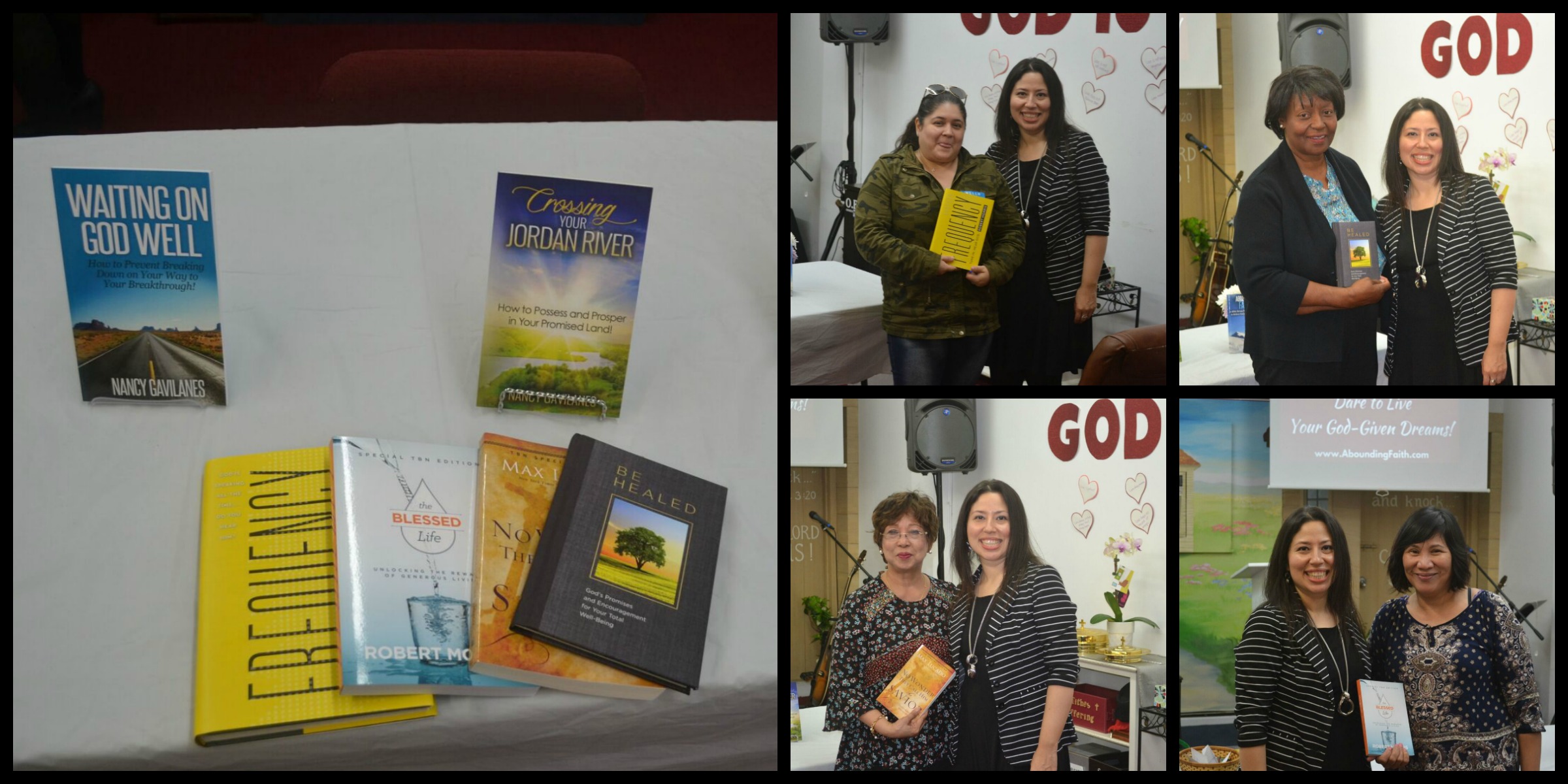 Here is a short video recap I shot after the conference:God is moving. I'm excited! Thanks for staying on this faith journey with me!
I pray you will be inspired to live your God-given dreams! God is Good and God loves YOU! Blessings!
"Blessed is she who has believed that the Lord would fulfill his promises to her!" (Luke 1:45)
Did this post encourage you? Get my weekly blog posts emailed to you for free by clicking here or the image below. When you sign up, you'll also get access to the new "7 Journal Writing Prompts to Help You Wait on God Well" PDF as a free gift.

For more encouragement, read my books Waiting on God Well: How to Prevent Breaking Down on Your Way to Your Breakthrough and Abounding Faith: 30 Bible Heroes Who Will Inspire You to Believe God for the Impossible! To learn how I can come alongside of you as your Life Coach or to invite me to speak at your event, visit my website www.aboundingfaith.com. Check out Abounding Faith's online store here. You can also find me on Facebook, Twitter, YouTube, Instagram, and Pinterest.
THE HOLY BIBLE, NEW INTERNATIONAL VERSION®, NIV® Copyright © 1973, 1978, 1984, 2011 by Biblica, Inc.™ Used by permission. All rights reserved worldwide.
You might also enjoy reading: