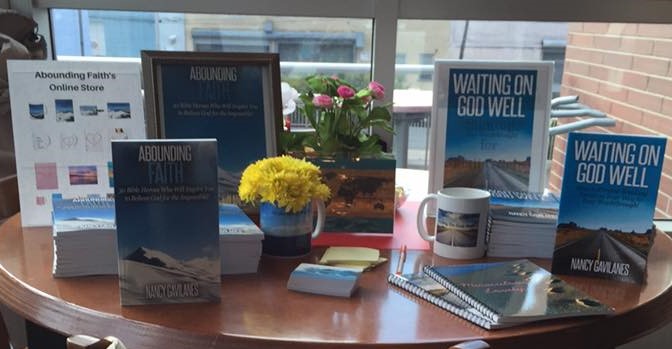 I'm in awe of what God is doing in my life. I look at the picture above of the two books God has allowed me to write and the mugs and journals that He's allowed me to create, and I'm kinda stunned that I had a part in any of it.
I look at this picture of my family and friends who attended yesterday's book launch, and I'm so touched by all the love and support I felt last night. Writing can be so solitary, so I am grateful to get to share this moment with those who attended. It was a sweet mix of family as well as friends from different stages of my life. My friends represented more than 6 countries. I love having such a diverse group of friends! A special thank you to all the volunteers who helped make yesterday such a success!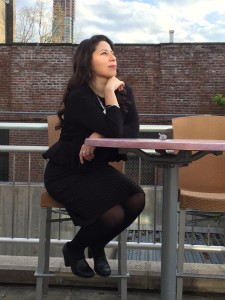 I look at this picture and I barely recognize myself! I guess that's a good thing. I'm being refined in this process. I'm enjoying this season that I'm in. This journey I'm on is filled with valley and mountain top experiences. It's filled with adventure and ordinary moments. Walking by faith isn't easy, but it is worth it! Every experience helps to conform us into the image of Christ. I had lots of fiery darts from the enemy aimed at me during the writing and release of Abounding Faith, but guess what? Greater is He who is in me than He who is in the world (1 John 4:4) and no weapon formed against me shall prosper (Isaiah 54:17)! So I can look ahead with confidence knowing that God's got me!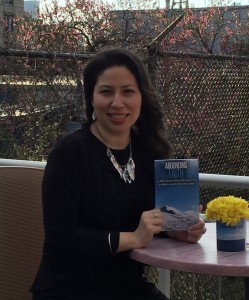 Now this book is out of my hands and into the hands of readers where it belongs! I pray that you are blessed by Abounding Faith: 30 Bible Heroes Who Will Inspire You to Believe God for the Impossible! I pray that you will see God do the seemingly impossible in your life! The Bible heroes I spotlight in this devotional were regular men and women just like you and me. It's God who did all the miracles in their lives! The Bible says Jesus is the same yesterday, today, and forever (Hebrews 13:8). I pray you will have the courage to Believe!
If Abounding Faith blesses you, please take a moment to write a kind review on Amazon. Two sentences is plenty! Thank you! I look forward to sharing more thoughts and pics from the book launch, and I'm excited to hear how the book is touching you! Thanks for being on this journey with me! There's more to come. All Glory to God!
"Blessed is she who has believed that the Lord would fulfill his promises to her!" (Luke 1:45)
Did this encourage you? Share your thoughts in the comments below! And don't forget to sign up below to have my weekly encouraging blog posts emailed straight to you for free. When you subscribe below, you'll also receive the free "12 Journal Writing Prompts" PDF I created to help inspire you as you write/journal.

For more encouragement, read my books Waiting on God Well: How to Prevent Breaking Down on Your Way to Your Breakthrough and Abounding Faith: 30 Bible Heroes Who Will Inspire You to Believe God for the Impossible! To learn how I can come alongside of you as your Life Coach or to invite me to speak at your event, visit my website www.aboundingfaith.com. Check out Abounding Faith's online store here. You can also find me on Facebook, Twitter, YouTube, Instagram, and Pinterest.
THE HOLY BIBLE, NEW INTERNATIONAL VERSION®, NIV® Copyright © 1973, 1978, 1984, 2011 by Biblica, Inc.™ Used by permission. All rights reserved worldwide.
You might also enjoy reading: