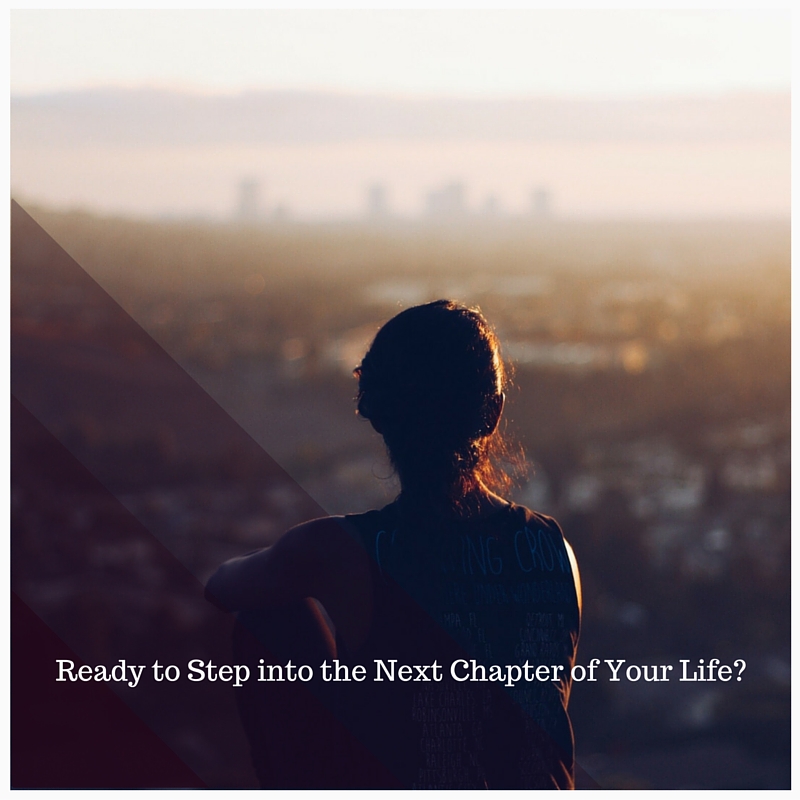 If you've been following my journey these past few years and if you've read my book Waiting on God Well: How to Prevent Breaking Down on Your Way to Your Breakthrough! you know I've been in a time of transition.
After much prayer, waiting, and obeying God, I was blessed with an Epic Year last year filled with many breakthroughs. And I've entered into a *new* season in 2016.
I'm enjoying writing and speaking for God's glory. This didn't happen overnight. It was a long process. There's more to come. My story is still unfolding.
Your story is still being written, too! Did you know that there are good works that God has ordained for you to do?
"For we are God's handiwork, created in Christ Jesus to do good works, which God prepared in advance for us to do." (Ephesians 2:10)
I love that God placed gifts and talents inside of us and that He empowers us and guides us so that we can fulfill all that He's called us to do.
What dreams and desires has God placed in your heart? What steps are you taking toward your goals?
I would like to help you as you live out your God-given purpose and passion through my *new* "Live Your God-Given Dreams" Life Coaching Group that starts on January 26th.
I am looking for a group of motivated women who are dreamers, visionaries, and creative entrepreneurs to work with for the next 12 weeks. As your Life Coach, I will help you:
Discover what's blocking you from moving forward in God's plan for your life.
Gain clarity on how to live out your God-given passion and purpose.
Prayerfully map out a plan to help you stay focused as you transition into the next chapter of your life.
I will also give you short assignments and help to hold you accountable as you reach for your goals.
This group is perfect for women who are ready to make positive changes in their lives, are looking for some extra motivation during their transition time, and who value the power of prayer and reading God's Word!
You can learn more about it here.
I know what it's like to live some amazing God-given dreams! I also know what it's like to feel frustrated and stuck and wondering what to do next.
Here's what a few people have shared about speaking with me:
"I found it very reflective getting to discuss with Nancy my inner thoughts about myself and my outlook on life." – Mikki
"I am a person who is in the habit of consistently reevaluating my life in the pursuit of becoming more self-aware. I was pleasantly surprised to find that I was able to learn even more about myself while speaking my thoughts out loud with Nancy." – Lauren
I hope you will consider joining my "Live Your God-Given Dreams" Life Coaching Group and will tell your friends about it. Private Coaching is also available.
I pray that you will continue to keep Jesus at the center of your life and will surrender to His plan for your life and to His timing. May you know the joy of accomplishing those good works that God has especially for you! Blessings!
Did this encou
rage you? Please hit "like" and don't forget to sign up below to have my weekly encouraging blog posts e-mailed straight to you for free. When you subscribe below, you'll also receive the free "12 Journal Writing Prompts" PDF I created to help inspire you as you write/journal.

For more encouragement, read my book Waiting on God Well: How to Prevent Breaking Down on Your Way to Your Breakthrough! To learn how I can come alongside of you as your Life Coach or to invite me to speak at your event, visit my website www.aboundingfaith.com. Check out Abounding Faith's online store here. You can also find me on Facebook, Twitter, YouTube, Instagram, and Pinterest.
THE HOLY BIBLE, NEW INTERNATIONAL VERSION®, NIV® Copyright © 1973, 1978, 1984, 2011 by Biblica, Inc.™ Used by permission. All rights reserved worldwide.
You might also enjoy reading: