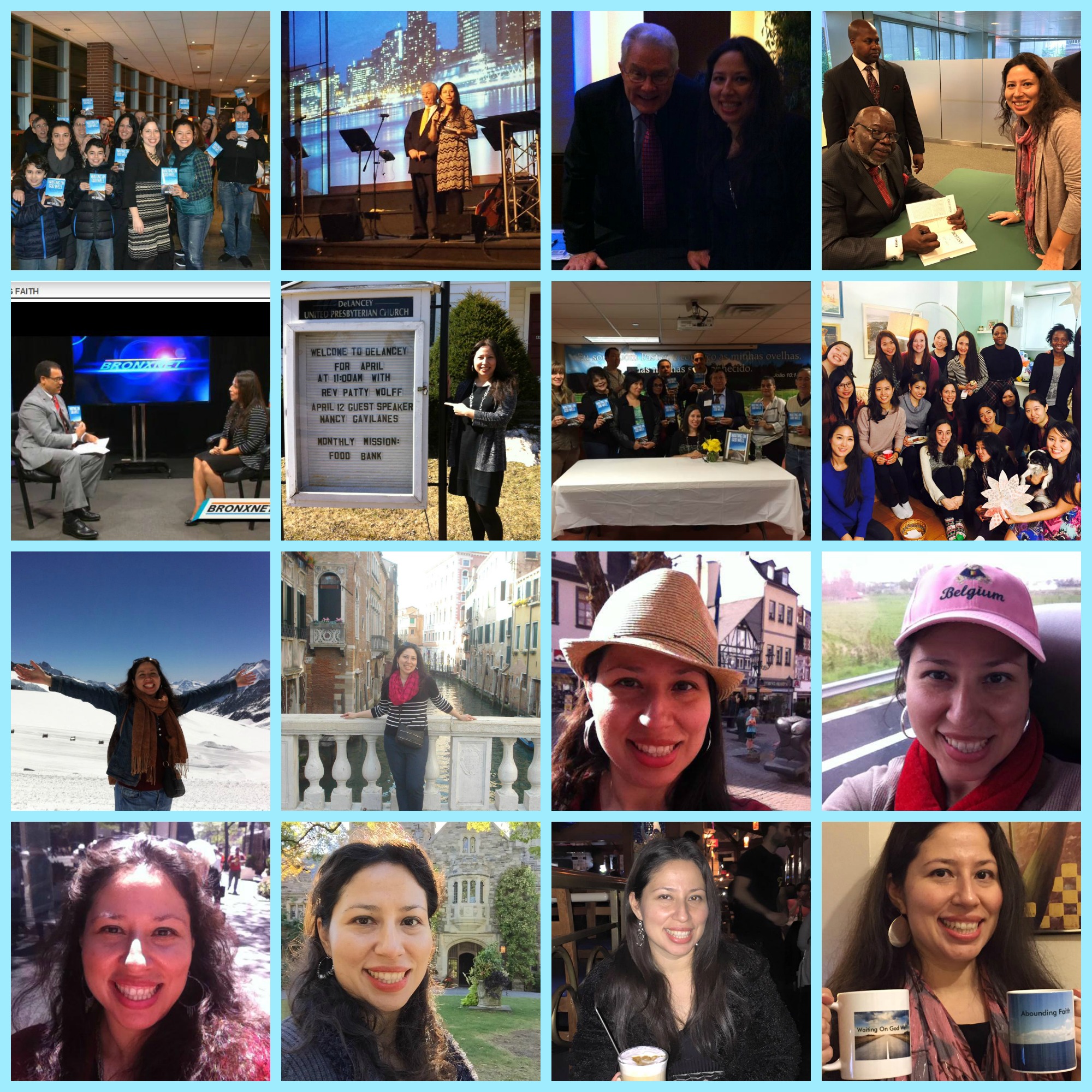 As 2015 is winding down, I'm taking a moment to reflect on what an amazing and blessed year I've had! It started out with my book launch for Waiting on God Well and my epic adventure throughout Europe!
It included leaving my full-time job to take faith step after faith step to walk out God's call on my life and to focus on writing, speaking, life coaching, and creating an online store!
Along the way, I spent time with wonderful readers, was interviewed on TV, and got to meet Luis Palau again and T.D. Jakes!
I entered the world of Twitter and now have 500 followers! I also posted my 50th encouraging, short video on my YouTube Channel, and joined Instagram.
I even celebrated my birthday in a castle! I am in awe of all the Lord has allowed me to experience this year.
But before you think that an epic year equals an easy year, let me share that much of these breakthroughs I've had are a result of much prayer, waiting, and obeying God. There have been challenges and obstacles and more testing of my faith and patience this year, but despite all of that I choose to count my blessings and rejoice!
I'm grateful for all of your prayers and support! I pray that when you look back on your year, you will smile as well. And if it's been more thorns than roses this year, I'd like to encourage you to say, "Hallelujah" anyway. Praise the Lord for who He is. Praise Him for what's He's done. Praise Him by faith for what He's going to do!
Don't let discouragement stop you in the middle of your story! Keep moving forward. Finish the year strong. Enjoy today. And even now, start praying and preparing for 2016.
When you think of me, please pray for me as I continue to plan for what's next. Walking by faith isn't easy, but it's worth it! Amen?
Here's a short video with more info about Abounding Faith's new online store! Blessings!
 "Blessed is she who has believed that the Lord would fulfill his promises to her!" (Luke 1:45)
Did this encou
rage you? Please hit "like" and don't forget to sign up below to have my weekly encouraging blog posts e-mailed straight to you for free. When you subscribe below, you'll also receive the free "12 Journal Writing Prompts" PDF I created to help inspire you as you write/journal.

For more encouragement, read my new book Waiting on God Well: How to Prevent Breaking Down on Your Way to Your Breakthrough! To learn how I can come alongside of you as your Life Coach or to invite me to speak at your event, visit my website www.aboundingfaith.com. Check out Abounding Faith's NEW online store here. You can also find me on Facebook, Twitter, YouTube, Instagram, and Pinterest.
THE HOLY BIBLE, NEW INTERNATIONAL VERSION®, NIV® Copyright © 1973, 1978, 1984, 2011 by Biblica, Inc.™ Used by permission. All rights reserved worldwide.
You might also enjoy reading: