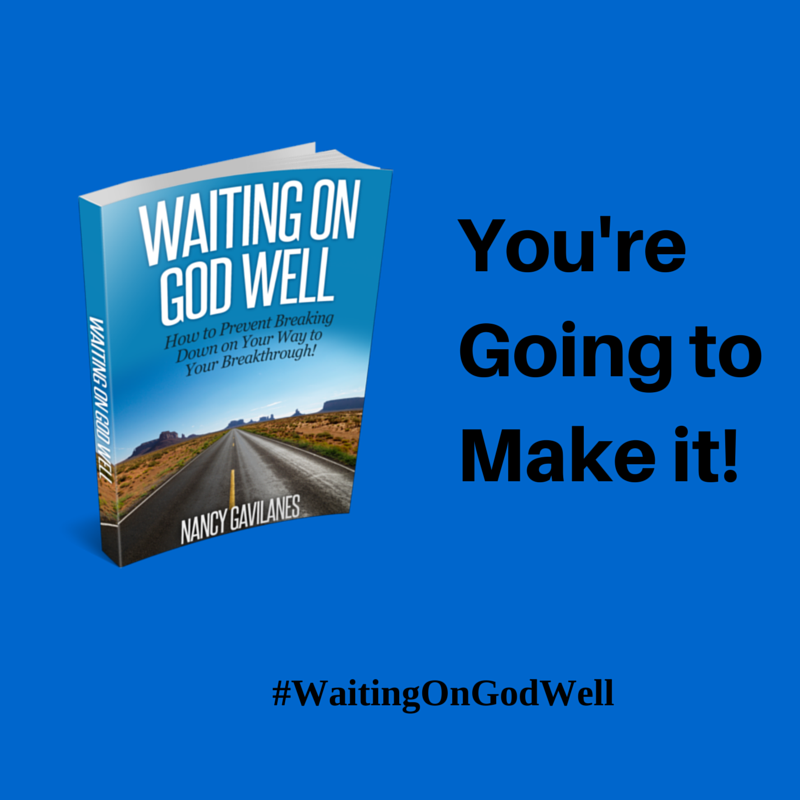 I'm delighted to announce the release of my first ebook Waiting on God Well: How to Prevent Breaking Down on Your Way to Your Breakthrough!
So many times I've written here about waiting on God's timing. Now I'm sharing how to wait. We all go through dry seasons in our lives. Times where we feel like we've been forgotten in the back side of the desert.
What are you waiting on God for?  To move, get married, be healed, become a parent or to have a wayward child come home?
I pray this ebook will encourage you to not quit in the middle of your journey! It's always too early to give up on the dreams God has given you.
As 2014 winds down, I must say this has been a year of joy! It started with Moving Forward and launching my website AboundingFaith.com and included a short-term missions trip to Peru and winning Our Daily Bread's Facebook Contest for Readers. Now it's ending with my ebook. Glory!
Thank you for taking this journey with me! Here's a little peek at what things looked like earlier this year as I was getting my manuscript ready:
I wasn't sure if I could get everything finished by the end of the year, but the Lord opened the door and I walked through it.
I'm already praying about what's next. I'm excited about what's to come.
I pray you will end the year strong knowing that God loves you and is with you! Let's see what the Lord has in store in 2015!
If you read my ebook and like it, please leave a review and rating on the site you buy it from. Blessings to you and as always, thanks for reading!
"Blessed is she who has believed that the Lord would fulfill his promises to her" (Luke 1:45)
Did this encourage you? Please hit "like" and don't forget to sign up below to have my weekly encouraging blog posts e-mailed straight to you for free. When you subscribe below, you'll also receive the free "12 Journal Writing Prompts" PDF I created to help inspire you as you write/journal.

For more encouragement, read my new ebook Waiting on God Well: How to Prevent Breaking Down on Your Way to Your Breakthrough! To learn how I can come alongside of you as your Life Coach or to invite me to speak at your event, visit my website www.aboundingfaith.com. You can also find me on YouTube and Pinterest.
THE HOLY BIBLE, NEW INTERNATIONAL VERSION®, NIV® Copyright © 1973, 1978, 1984, 2011 by Biblica, Inc.™ Used by permission. All rights reserved worldwide.
You might also enjoy reading: