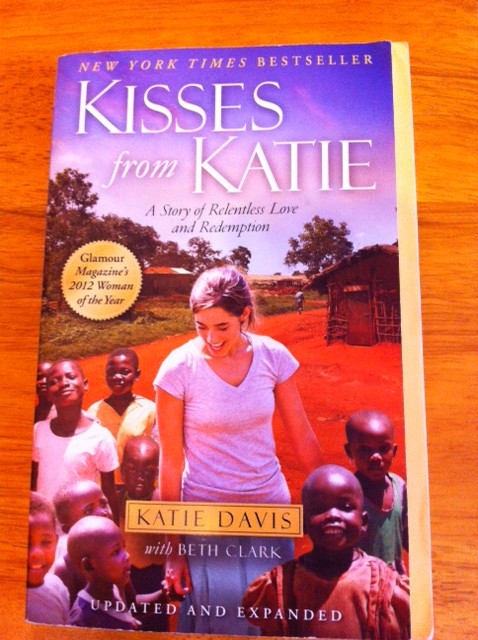 I've had Africa on my mind lately.
I've been thoroughly enjoying the book "Kisses from Katie" by Katie Davis, who at 18 left for a short-term missions trip to Uganda for a week and ended up moving there. She adopted 14 girls, nurses sick children and adults back to health, and helps provide education to hundreds of kids! She's still just in her twenties!
Last weekend, I got to see the movie "Compelled by Love," which focuses on the amazing work that God is allowing Heidi Baker and her husband to do in Mozambique. (More on that next week).
Both women are humbly serving the Lord in the unique areas where God has called them. Both work with the destitute. They see poverty, illness, and extreme need up close and personal on a daily basis.
I can't help but think that there will be a special place in heaven for Katie and Heidi!
God bless them for answering the call and saying, "Yes" to go and be the hands and feet of Jesus in Africa!
But you have to wonder, how can they keep from being overwhelmed by all the needs?
The common themes that I see in their lives are that they trust in God's strength wholeheartedly, they are sold out completely for Jesus, and they choose to love the one right in front of them!
They know they can't solve all the problems and meet all the needs. Not all at once. Not with just their own two hands or even with a large team. Instead of getting discouraged and giving up, they live to love the person in need that God places in their path at that moment.
I'm reminded of the parable of the Good Samaritan that Jesus told where He illustrated what loving your neighbor looks like. The Good Samaritan's plans were interrupted. He was traveling and going about his day when he saw the man who was beaten, stripped of his clothes, and left to die on the road. The Samaritan could have ignored the man as the priest and the Levite had done. But he chose to take action.
"… when he saw him, he took pity on him. He went to him and bandaged his wounds, pouring on oil and wine. Then he put the man on his own donkey, brought him to an inn and took care of him. The next day he took out two denarii and gave them to the innkeeper. 'Look after him,' he said, 'and when I return, I will reimburse you for any extra expense you may have.'" (Luke 10:33-35)
My, what compassion he had on the man!
What about you and me? How are we doing with loving our neighbors? We don't have to go all the way to Africa to help people (although if God calls you to do that, by all means GO!) There are people with needs all around us. It can get overwhelming to say the least.
But it doesn't have to.
As you're reading this, perhaps the Holy Spirit is bringing someone to mind and prompting you to help that one person. Not everyone. Today, it's just that one. That friend, co-worker, senior citizen, wayward teen, etc…Maybe the Lord is asking you to call them, visit them, take them out for a meal. Will you obey that prompting? Will you stop and reach out to just that one?
I pray that God would soften our hearts so that we would respond to the needs we see around us and pour out the love of Christ. Yes, that we would shine for Jesus wherever He places us.
"Then the righteous will answer him, 'Lord, when did we see you hungry and feed you, or thirsty and give you something to drink? When did we see you a stranger and invite you in, or needing clothes and clothe you? When did we see you sick or in prison and go to visit you?'

"The King will reply, 'Truly I tell you, whatever you did for one of the least of these brothers and sisters of mine, you did for me.' (Matthew 25: 37-40)
Did this encourage you to be a blessing right where you are? Feel free to leave a comment or hit "Like" below.
To get these posts e-mailed straight to your inbox weekly, and to get my free e-booklet MiraculousLovely Abroad: Lessons and Snapshots From the Mission Fields,  click here. You can find MiraculousLovely on YouTube, Pinterest and Facebook. For more encouragement, visit www.aboundingfaith.com.
THE HOLY BIBLE, NEW INTERNATIONAL VERSION®, NIV® Copyright © 1973, 1978, 1984, 2011 by Biblica, Inc.™ Used by permission. All rights reserved worldwide.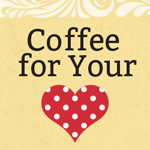 You might also enjoy reading: